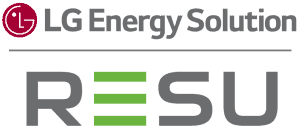 Glen Clark & Co have now attained the LG Chem Certificate of Achievement after completing training for the competent installation of LG Chem RESU batteries.
LG Home Batteries Certificate of Achievement
LG Home Batteries offer both LV and HV batteries for connection to various hybrid solar inverters.

Following a decade of domestic success, SENEC has now expanded internationally, with Australia becoming a key focus for the German manufacturer. Having established a retail network throughout the country, SENEC is now poised to become a household name in the worlds fastest growing storage market.
With more than 20,000 systems sold, SENEC is one of the world's most popular brands for innovative energy and storage solutions. SENEC has been repeatedly honoured by EuPD Research as a Top PV Brand Power Storage. The SENEC. Home recently received the award "Top-Storage-System 2017". The news magazine Focus gave the company the title "Growth Champion 2017". Thanks to intelligent features such as the SENEC. Cloud 2.0 and the SENEC. Cloud To Go. These energy solutions from the German manufacturer are among the most innovative and economical solutions on the market.
Glen Clark & Co – Certified SENEC Installers
SENEC.Home_V3_Hybrid Brochure .
Fronius GEN24 Plus Hybrid Solar Inverters with BYD Batteries
Fronius GEN24 Symo (3 Phase) and Primo (Single Phase) hybrid solar inverters.
As standard this combination provides grid support only, options are available to provide full home backup in the event of a power failure.
Sungrow Hybrid Solar Inverters (single & three phase) with Sungrow SBR Batteries
Sungrow Single Phase Hybrid Solar Inverters
Sungrow Three Phase Hybrid Solar Inverters
These inverters are capable of providng backup supply to nomiated circuits in the event of a power failure
Whether battery storage stacks up for you is dependent on many factors. It is clear that financial viability alone doesn't necessarily drive the decision. The best scenario is when you:
have paid off your solar system and it is "battery ready",
are on a high electricity rate; and
have relatively low demand.
In this scenario, your solar system is generating significant excess electricity and a battery will make financial sense.
To summarise, it's not just the cost of the battery that counts, but the value you can extract from the battery, from storing electricity for your own use later in the evening to reducing time of day demand charges.
There is no simple "one size fits all" solution and it is relatively complex to determine the right size for a solar and battery system. To assist you please seek advice from your local LG Solar Specialist.
As a rough guide, a residential solar system with a battery solution will have a payback period of 6 to 10 years.
How to choose your solution
We will look at your specific tariff structure, demand profile, energy consumption and most importantly solar export as this is what will charge the battery, export during winter is of concern.
This detailed analysis will define the viability of a battery solution in your particular situation and is the most complex and important part of the process. Proper modelling will ensure good outcomes.
Our reputation as designers and installers of high quality grid connected systems is unparalleled and we intend the same reputation for our energy storage systems.