Glen Clark & Co are Electrical & Solar Power Contractors for discerning customers seeking quality design, equipment, installation & maintenance services.
Unlike other solar power companies each design is individual to suit the building and purpose, we only use high quality, branded products & our in-house installation teams are fully trained, including in safety and customer service.
So, customers will enjoy short, medium and long term benefits of solar power without hassle. They will also have the peace of mind that we will deal with them and their property with great care and respect.
Glen Clark & Co are Registered Electrical Contractors (REC 19544), Glen Clark is a Clean Energy Council Accredited Designer and Installer of solar power systems (A0210043), all works are completed to the latest Australian Standards.
Remember, we will give you the best possible service because we want to come back again.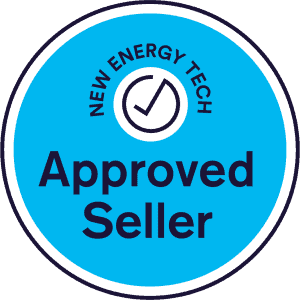 Glen Clark & Co is a proud New Energy Tech Approved Seller committed to meeting consumer protection standards throughout your customer journey with us.
These standards have been designed by peak consumer and industry bodies to help raise consumer protection across the solar, battery storage and new energy tech industry.
As Approved Sellers, Glen Clark & Co are committed to:
Providing you with clear, accurate and relevant information to help you make informed choices
Encouraging you to be aware of your rights under the law and the New Energy Tech Consumer Code (NETCC)
Ensuring that our sales practices are responsible
Ensuring that products, systems, services and documentation provided under the NETCC are suitable and fit for purpose
Supporting staff training and work processes that ensure that we comply with the law and the NETCC
Ensuring that we will be responsive to your needs and taking prompt, appropriate action if you make a complaint.
Guides To Assist
To discuss your new solar power system – Call Us Now on 03 9736 3993
Our terms and conditions – Glen Clark & Co – Terms & Conditions